---
September 13, 2019 |
By James F. Kutch Funeral Home - Crematory | Posted in: James F. Kutch Funeral Home - Crematory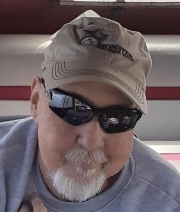 Ronald R. "Tugboat" Bodnar, Sr. aged 67, passed away peacefully surrounded by family on Wednesday, September 11, 2019. Ron was born in McKeesport, PA on July 7th, 1952 to the late Robert and Frances Bodnar.
He was affectionately known by friends and family as "Tugboat", a nickname he earned from his 35-year career as a tugboat captain at U.S. Steel.
His favorite place to spend time was his "retirement home", a camper and community near Pymatuming Lake, where he loved boating, fishing and spending his days with friends and family.
Ron had a larger than life personality and he lit up the room with his raucous laughter. He was a devoted husband, father, "Pap", and friend.
He is survived by his loving wife of 44 years, Deborah (Seng) Bodnar, son Ron Jr. (Kristy) Bodnar, son Brad (Noel) Bodnar, 3 adoring grandchildren, Carson, Mason and Olivia who lovingly knew him as "Pap", and sister Debra (James) Reynolds.
Read More