---
March 15, 2019 |
By Administrator | Posted in: Deaths Elsewhere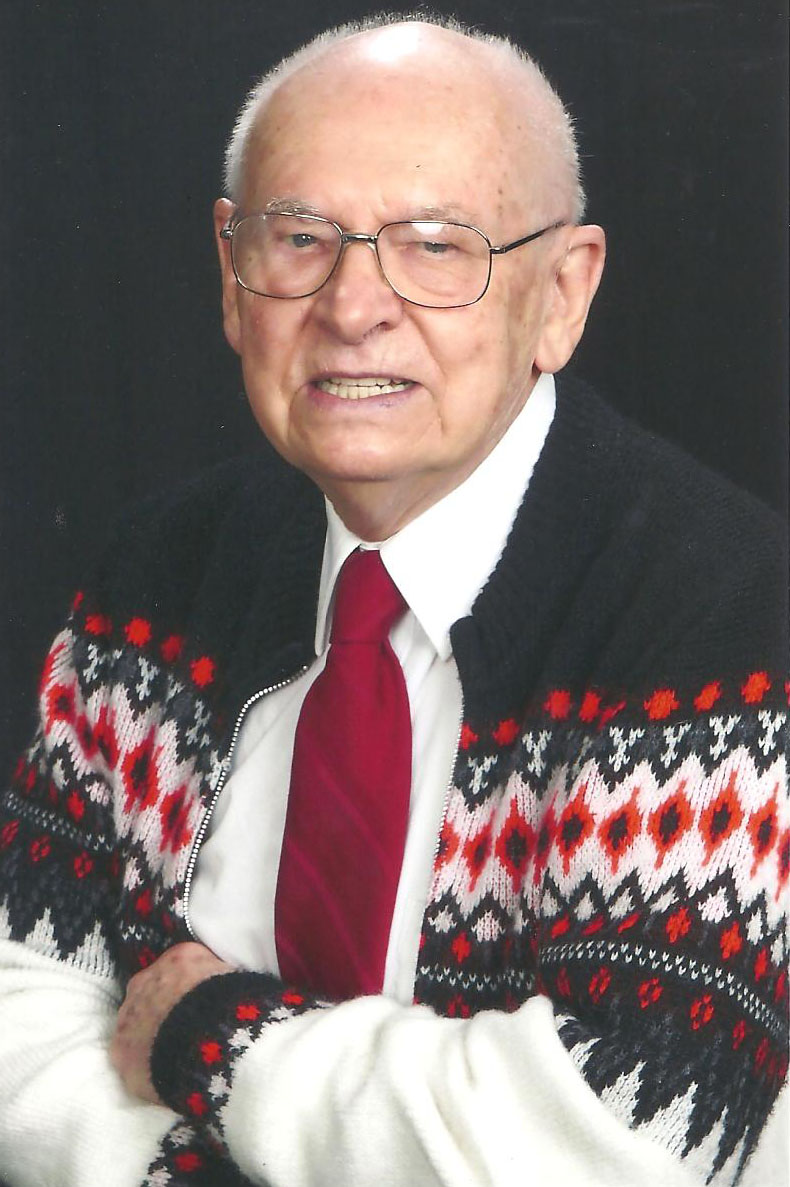 Paul Daniel Ohrman, a retired metallurgical engineer and published author of "Living to Serve: Church, Family, Country" and "Bridges to Peace: WW II Through the Lens of a Combat Engineer" died peacefully with his family by his side at home March 9, 2019. He was 96.
Born and raised in McKeesport, PA, he was the son of the late Daniel A. and Matilda H. (Anderson) Ohrman. Mr. Ohrman married his childhood sweetheart, Alice (Roland) Ohrman on December 21, 1947, and the couple resided in McKeesport and Monroeville, PA. where they raised their family.
Mr. Ohrman served honorably in the US Army during WW II as a Technical Specialist Grade 5 photographer with the 264th Combat Engineering Battalion in the European Theatre, building bridges for Patton's 3rd Army. Mr. Ohrman took photographs of Erfurt and Buchenwald concentration camps when they were liberated. Following his military service, Mr. Ohrman earned degrees from Washington and Jefferson University, the University of New Hampshire, and Carnegie Mellon University. He was employed by US Steel as a chief metallurgical engineer at various mills and the national headquarters in Pittsburgh. After retiring from US Steel, he became technical services manager at National Materials Corp. and Tang Industries.
Read More