---
September 14, 2021 |
By Administrator | Posted in: Deaths Elsewhere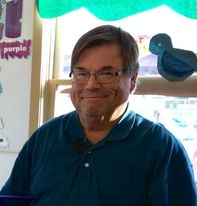 John "Jack" William Holohan of Latrobe, Pa., died Sept. 12, 2021. He was born Aug. 6, 1947 in Pittsburgh to James and Margaret (Cosgrove) Holohan. He is survived by his wife of 48 years, Christine (Hulker) Holohan and his daughters Meghan Holohan (Mike Joyce), Colleen Kingsbury (Kris Kingsbury), his two granddaughters Harper and Emerson Kingsbury, his brother James Holohan and his sister Margaret "Peggy" Dennis (Ron Dennis).
His family fondly recalls his onetime ability to retain random information and how he regularly defeated the entire family in Trivial Pursuit games. He enjoyed World War II movies, the "Princess Bride" reading, tending to the yard and spending time with his family. As a long-time Steelers season ticket holder, he watched the game as if he was part of the coaching staff and often had insightful criticism of the team, which he'd freely share.
He worked for more than 40 years as a controller in manufacturing and enjoyed math—his children, nieces and nephews won't soon forget learning math with the "houses of 10." He always loved learning, which made his experience with dementia seem even harder.
Read More