November 26, 2017 |
Published By Administrator | Posted in: Deaths Elsewhere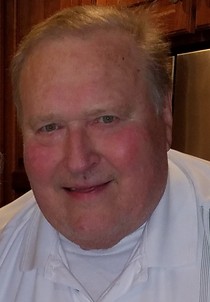 Edward J. Kustra, 77, of Murrysville, formerly of McKeesport passed away on Friday, November 24, 2017.
He was born April 5, 1940 in McKeesport, son of the late Joseph and Mary Gliwa Kustra. He served our country in the United States Army. He was a graduate of Youngstown State University.
Prior to retirement, he was the founder and owner of KEMMCO Sales, Murrysville. He was an active member of Holy Family Polish National Catholic Church, McKeesport and a former member of YMS of R, (Young Men's Society of Resurrection). He was a volunteer fireman for Lincoln Borough for many years.
As former president of the Franklin Regional Football Boosters, Ed played a key role in bringing lights to the football stadium. Edward enjoyed hunting, fishing and played golf in the Westinghouse Golf League. He is survived by his beloved wife of 50 ½ years, Eileen Gricar Kustra of Murrysville; loving children, Kelly (Douglas) Duncan, Edward A. (Colleen Kelly) Kustra, Mandy Kustra, and Michael J. Kustra; adored grandchildren, Rachel Kelly, Jacob Duncan, Kaitlyn Duncan, and Nicole Duncan.
Read More