April 22, 2019 |
Published By Robert A. Waters Funeral Home | Posted in: Robert A. Waters Funeral Home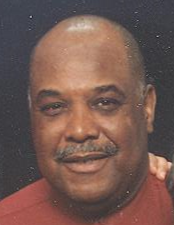 Ocie L. Paige, Jr., 80, of McKeesport, Pennsylvania, departed this Earthly life on Wednesday, April 17, 2019, in UPMC McKeesport Hospital.
He was born July 5, 1938, in Birmingham, Alabama, son of the late Ocie L., Sr. and Eula Mae Rodger Paige. He was also preceded in death by his wife of over fifty-eight years, Alease Wallace Paige, who passed away on February 3, 2019.
Ocie was a member of Bethlehem Baptist Church. He retired from the United States Army and was also employed as the Director of Food Services of the Wilkinsburg School District. As an active participant within his community, he was a member and past president of both the McKeesport School Board and the NAACP. He also worked as a Manager for Wendy's Restaurant.
Left to cherish his memory are his daughter, Daphne D. Paige; two grandsons, Ocie L. Paige, III, and Collin Paige all of McKeesport; sister, Bertha Mae Hopson of Detroit, MI and other loving friends and relatives.
Read More